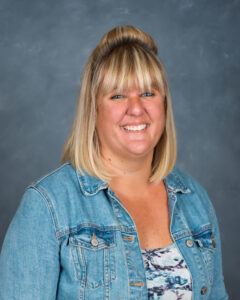 Briana Jensen – Director
I am a devoted wife to my amazing husband Jacob. We have been married for 12 years, and have two elementary age children, Delilah and Jack. As a family we enjoy spending time together whether that is at home in the backyard, or at the beach or vacationing and exploring the amazing wonders God has created.
I have been in the preschool field for 17 years. The last 15 of those I have taught Pre-K here at Ascension, before becoming the director in 2019. It has been a blessing to be part of Ascension Lutheran where I am able to share God's message with the children and be part of a unique and diverse community.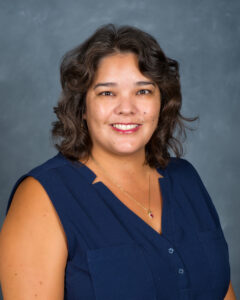 Wendy Gibbs – Teacher
I have been in the education field for 18 years. I have my Bachelor's degree in education and a multiple subject credential certificate which allows me to teach Preschool-6 th grade. God brought me to Ascension 9 years ago, where I enjoyed teaching the 3-year-old room, and now teaching Pre-K. I have the most amazing 12-year-old daughter who is always on the move. When we aren't at the soccer fields, or running around town for various activities, we enjoy spending time with family and going to Disneyland.

Shelly Madrigal – Preschool Secretary
I have worked at Ascension for 12 years. First as the Kindergarten and school office assistant, and now as the Preschool Secretary. However, I have been a part of the Ascension community for almost 30 years. My three children, Matthew, Lucas and Megan all attended here K-8 th grade, and I was very involved in the Parent Teacher League. I have been married to my husband Steve for 36 years. We love traveling, going to Disneyland, cooking, and spending time with our family. Our latest addiction is playing with our beautiful granddaughters, Giulia and Finn. I love the community of Ascension Lutheran, and am thankful to be a part of this
wonderful staff!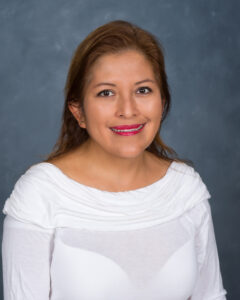 Silvia Chovit – Teacher
I graduated from the University of Buenos Aires with a degree in advertising and public relations, but becoming a mom led me down a different path. I took an interest in early childhood education and began volunteering at a newly opened dual immersion program at Washington Elementary in Redondo Beach where my children attended. I developed a deep passion for the education of young children and pursued a career in Early Childhood Education. I worked as a teacher at another preschool in the South Bay for five years, until God led me to Ascension where I became a permeant teacher in June 2021.
My husband and I are blessed with 2 children, Oriana age 14, and Miles age 12. We like to camp, hike, bike and kayak. We love traveling, and visiting relatives in Bolivia. What I like the most about Ascension is the relationship the children and families develop with the love of God. I wish to foster the children's curiosity for learning and the love of God in everything we do in
the classroom.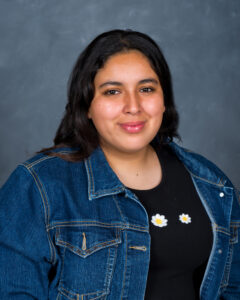 Selina Barrera – Teacher
Hi! I am Miss Selina, I attend El Camino College, majoring in Early Childhood education. I am the fourth of six siblings, and the first of my family to attend college. I began my teaching journey here at Ascension in September 2021, and really enjoy working with the preschoolers, families, and other teachers. I love helping our students learn in a preschool setting. When I am not in the classroom, I enjoy helping my uncle develop his coffee brand, farmers markets, and playing with my nieces and nephews.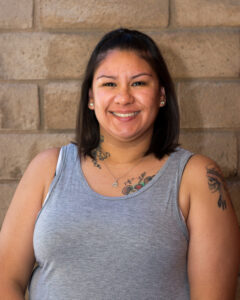 Anita Torres – Teacher
Hello! I am Miss Anita the newest member to join the staff. While I am new to Ascension, I have been working with children for the past 18 years. Over the years I discovered I love working with preschool age children, and I recently finished my degree in Early Childhood Education. I have an amazing 12-year-old daughter, Isabella, and when I'm not teaching you can find us at Disneyland, Knotts Berry Farm, or Universal Studios. I also enjoy traveling to Palm Springs with my mom, Lisa. I'm thankful to be here teaching the children at Ascension.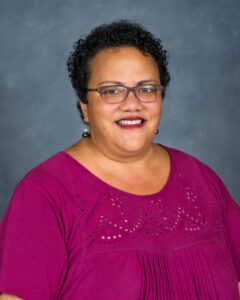 Natalie Lopa – Assistant Teacher
Aloha! I'm Natalie Lopa, or Miss. Nat. I was born in Torrejon, Spain in 1964. My father was a major in the Air Force, one of the few black officers of that time. We moved to my mother's home state of Hawaii when I was 3 years old. When I was 24, I moved to the South Bay, where I met my late husband Fia. We were married in 1992, and adopted our daughter Ayanna in 2000. She attended Ascension Lutheran School from Kindergarten-8 th grade.
My daughter and I have been actively involved with the Ascension community for over 15 years. I am blessed to be able to work with the preschool as an assistant teacher, and look forward to pursuing my Early Childhood Education.