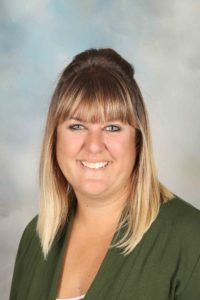 Briana Jensen
I am a devoted wife to my amazing husband Jacob; we have been married for 10 years, and have two elementary age children, Delilah and Jack. As a family we enjoy spending time together whether that is at home in the backyard, at the beach, or vacationing and exploring the amazing wonders God has created.
I have been in the preschool field for 16 years, the last 15 of those I taught Pre-K here at Ascension Preschool. Prior to my years at Ascension, I worked with LAUSD's afterschool care program.
It has been a blessing to be part of Ascension Lutheran where I am able to share God's message with the children and be part of a unique and diverse community.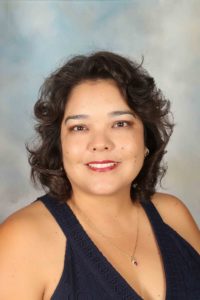 Wendy Gibbs
I have been in the education field for 16 years. I have my Bachelor's degree in education and a multiple subject credential certificate which allows me to teach Preschool-6th grade. God brought me to Ascension 7 years ago and I have enjoyed teaching the 3 year old room.
This year I am embarking on a new adventure in the Pre-K room. I have the most amazing 10 year old daughter who is always on the move. When my daughter and I are not running around town for various activities we enjoy spending time with family and going to Disneyland.
Cindi Shepherd
I am a Christian wife, mother and grandmother. I enjoy cooking with my husband Ron, as well as baking and crafting in my spare time. My greatest joy is being able to travel and spend time with my family. My daughter, son-in-law and newest granddaughter reside in Texas; while the rest of our family is spread out throughout California and beyond. While I am very active in my church community and mission, my passion is ministering to my "Little Lambs."
I studied at Pepperdine University where I found my strength in early childhood, home economics and etiquette. Throughout the years I have been an administrator and taught many ages, but nothing compares to the joy of teaching and ministering to God's littlest children. My enthusiasm comes from the many years of guiding and caring for the little ones and then watching them grow and become God loving parents themselves. There is no greater blessing than when a former student brings their baby back to Ascension Preschool because of the impact I have had on them.
Shelly Madrigal
Office Administrator-