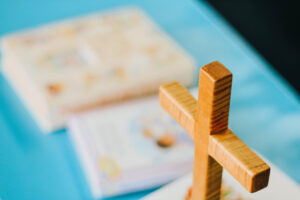 History
Ascension Lutheran Preschool has served the South Bay communities since 1986. It is a self-supporting, non-profit extension of Ascension Lutheran Church and School: our funding comes strictly from tuition, though additional funds are collected through fundraisers.
Mission & Ministry Statement
At Ascension Lutheran, our mission is for your student to GROW IN CHRIST. Students and teachers GROW IN CHRIST as they pray together, learn together, serve together and play together.
In order to carry out Christ's command to "make disciples of all nations", proclaiming the Good News that God gave His only Son to be our Savior, the members of Ascension Lutheran Church established and maintain a Christian Preschool to carry out a three fold purpose:
to supplement the religious training that members of Ascension and other Christianparents in our community give to their children at home
to serve as a tool of the Holy Spirit for mission outreach in the community
to provide a thorough Christian education which meets students' physical, social, emotional, intellectual, and spiritual needs
It is our goal that all students at Ascension believe Jesus Christ is their personal Savior and live as redeemed children of God. We want all students to recognize themselves as unique individuals created and loved by God.