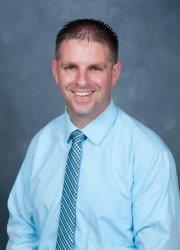 Paul Brege
Mr. Brege was born and raised in the city of Marquette, Michigan. He did his undergraduate work at Northern Michigan University before moving to California. In 2003, he began working at Mt. Cross Lutheran camp, where he met his wife, Alissa.
Mr. Brege began at Ascension in the fall of 2004, teaching science and math in the middle school. Paul has been blessed to serve Ascension through a variety of roles such as science fair coordinator, athletic director, chapel worship team leader, and starting up a robotics elective. Mr. Brege became the principal of Ascension Lutheran School in August, 2015.
After clearing his California Teaching credential at UCLA, he began a master's program for advanced instruction in STEM Education at USC, which he graduated from in the spring of 2014.
Outside of school, Paul has a passion for cooking. He also enjoys following the Detroit Tigers baseball team. To keep him fresh in the classroom and recharged, he and Mrs. Brege enjoy traveling and experiencing new and exciting destinations. They welcomed their first child, Alexandria Lee Grace in July.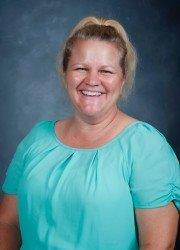 Eve Hopkins
Mrs. Eve Hopkins was born in Ohio, lived a short time in New York and then moved to California when she was 10. She attended Redondo Unified High School and then went to California State University Dominguez Hills and received her Bachelor's of Arts degree in Theater in 1996. She was the school-age care director at Christ Lutheran School for five years. She came to Ascension to teach Kindergarten in 2015.
Mrs. Hopkins is married to Steve. They have three daughters Savannah, Serena, and Sadie. Mrs. Hopkins has a long history with Ascension. She was married in the church and her husband was the principal of the school for three years.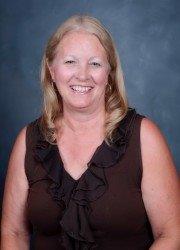 Vicki Morrow
Mrs. Morrow grew up in Portland, Oregon. She graduated from Concordia University in River Forest, Illinois with a Bachelor's degree in elementary education and received her Masters degree in education from California State University Los Angeles in 1985. Mrs. Morrow has over 40 years of teaching experience in the primary grades.
Her husband Jeff is a contractor, and the Morrows have two children, Nathan and Megan, and two Grandchildren. In her free time Mrs. Morrow enjoys camping and gardening.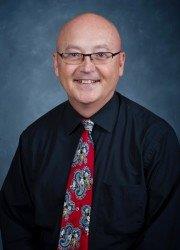 Ron Shoemaker
Mr. Shoemaker was born in Atlanta, Georgia and moved to California shortly after he was born. He grew up in Azusa, California and graduated with an Associate of Arts in music from Citrus College. He transferred to Hope International University and obtained a Bachelor's of Science in Church Ministry. He then went to Azusa Pacific University to complete the coursework and student teaching for Multi-subject, Special Education and a Master's in Education.
Mr. Shoemaker is a Children's Pastor at a church in Redondo Beach and was raised in the church. He served in the Army for four years and traveled through Europe during that time.
His wife, Rebecca, presently works for Kaiser Permanente in Orthopedic Surgery as a Physician's Assistant. He has three grown children: Matthew, Sarah, and Jeremy.
His hobbies are: Studying the Bible, watching movies, making cartoon character voices, listening to music (Christian and Jazz) and playing piano/brass instruments. He also loves baseball, football and hockey.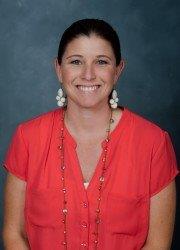 Kendell Blake
Mrs. Kendell Blake was born and raised in Arizona. She attended the University of Arizona and earned a Bachelor's degree in elementary education. After graduating in 2001 she began teaching in Lutheran schools and has taught Kindergarten, 1st, and 2nd and then spent time teaching K-8th resource. She earned her Master's in reading from Walden University. Mrs. Blake is married to Pastor Kyle and they have two beautiful children Asher, and Zebulun. Currently they reside in Long Beach where her husband was called to replant a church.
You might find Kendell at the gym, crafting at home, walking the city with her kids or hanging out with her husband enjoying local food and drinks.
She is very thankful for another year of teaching.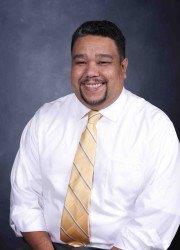 Juan Bustos
Mr. Bustos graduated from Lynwood High School in California. He taught at Redeemer Lutheran School for eight years, from 1stto 8th grades. He enjoys coaching basketball, baseball, and softball.
He is happy and humbled to be given the opportunity to teach at a Christian school and share the word of God. He began teaching at Ascension in 2008.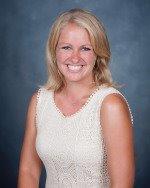 Alissa Brege
Mrs. Alissa Brege grew up in Benicia, California (near San Francisco). She graduated from Concordia University in Irvine with her bachelor's in Christian Education Leadership and received her MA in Global Leadership from Azusa Pacific University. Before coming to Ascension, Alissa was the Director of Christian Education at Christ Lutheran in Rancho Palos Verdes, taught English in Ireland, and worked on a youth conference planning team based out of Colorado. On July 5, 2008 she married Mr. Brege in Napa and they welcomed their first child, Alexandria Lee Grace in July.
When Mrs. Brege is not at school, you might find her: spending quality time with family & friends, traveling, studying, sipping coffee, running at the beach, reading, leading youth camps, worshipping, stand up paddle boarding, kayaking, swimming, working on district gathering committees and task forces, on some other adventure, or grading papers.
Mrs. Brege is glad to have the opportunity to be here at Ascension developing wonderful students and serving beside a great team!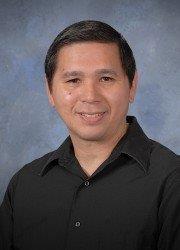 Richard Rouillard
Mr. Rouillard was born in the Phillippines and moved to San Pedro, CA when he was ten years old. He received his B.A. in English at CSU Dominguez Hills and his M.S. in Education (Integrating Technology in the Classroom) from Walden University. Mr. Rouillard taught Middle School Language Arts at First Lutheran School for nine years. Prior to that, he served as First Lutheran's Daycare Supervisor for nine years and as a preschool assistant teacher for two years.
His wife, Norina, does accounts payable at a law firm in Los Angeles. They have two daughters, Jacqueline and Katherine who graduated from Ascension in 2014, and a son, Jonathan who attends Ascension. Mr. Rouillard's hobbies include reading, hiking, golf, photography, drawing, playing the trombone and congas, and playing on the Xbox. He has been teaching at Ascension Lutheran since 2013, and is very excited and blessed to be a part of Ascension Lutheran's church and school community.
Kristina Kramer
Ms. Kramer grew up in Carson, CA and attended First Lutheran School from Pre-School to 8th grade. After graduating from Torrance High School in 2006, she went on to earn her B.A. in Liberal Studies from CSU Dominguez Hills. In 2013, she completed a dual program to obtain her Multiple Subject Teaching Credential in addition to a M.A. in Education, with an emphasis in Digital Teaching and Learning, from Azusa Pacific University. As a substitute teacher in the Torrance Unified School District she has gained experience teaching grades K-5th.
Ms. Kramer serves as LIFTEDkids Program Manager at her church, LIFTED, in Wilmington, California. She is also one of the original Board of Directors for The Stephen-Fua Campaign, Inc., a non-profit organization that helps children, and families in need locally and internationally. She loves going on mission trips, worshipping, photography, drinking coffee with friends, and spending time with her family (especially her handsome nephews).
The desire of Ms. Kramer's heart is to be used by God wherever He sends her and she is both excited and thankful that He has led her to teach the middle school students at Ascension Lutheran School.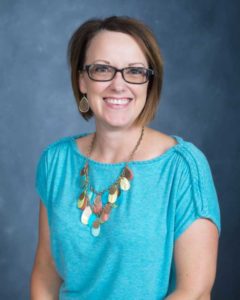 Charlotte Foster
Mrs. Foster was born and raised in Southern Illinois. She received her Bachelors of Arts in Vocal Performance and Music Education From Asbury University in Wilmore, KY. Following graduation she traveled and sang with a music ministry for two years both nationally and internationally. After her return she met her husband Andy and after four years of teaching music in KY she and her husband moved to California. Since moving to California she received her California clear credential and completed 17 credits towards a Masters in Music Education from California State University, Long Beach before starting her family. She received her early childhood training from Music Rhapsody in Redondo Beach. Charlotte has nearly twenty years of music teaching experience ranging from infants to high school. She has taught in both public and private school settings, has directed music in the church, and teaches privately. Her specialties are choral music, and early childhood music based on the Orff Schulwerks method. Her husband Andy works for CBS Television, and the Foster's have two children, Zachary and Keegan. In her free time she enjoys singing, playing ukulele and piano, listening to music, cooking, reading, studying her bible, being outdoors, and spending time with her family. She is very humbled to be given the opportunity to teach at a Christian School and to be able to impact the gift of music to these beautiful children!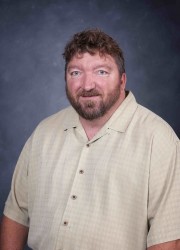 Reverand Michael Abram
Reverand Abram has been the pastor of Ascension Lutheran Church since 2010. He and his lovely wife Kimberly have two sons, Seth and Joshua. Pastor graduated from Concordia Seminary, St. Louis with his Masters of Divinity in 1998. After graduation, he served as assistant pastor at Holy Cross Lutheran Church in Los Gatos, CA. Prior to becoming a Lutheran pastor, he worked for five years as a psychotherapist. He earned his graduate degree in Counseling Psychology from Southern Miss in 1989.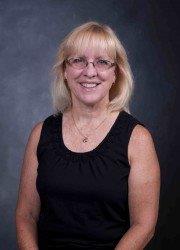 Phyllis Melvin
Mrs. Melvin has been a member of Ascension Lutheran Church since 1968. She met her husband at Ascension Lutheran Church's Youth Group and in 1975 they were married in the sanctuary. Her three children were baptized and confirmed at Ascension and attended and graduated from Ascension Lutheran School. She has four grandsons and one granddaughter.
Mrs. Melvin had childcare available in her home while raising her children. In 1990, when her youngest child was enrolled in the Ascension kindergarten program, she began working part-time as the school secretary. Over the years it became a full-time job. In 2015 she celebrated working at Ascension for 25 years.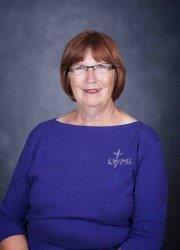 Deborah "Debbie" Scott
Co-Director School Age Care
Mrs. Scott is the director of Ascension Lutheran's School-Age Care Program. After years in customer service, Mrs. Scott began working in the SAC program in 2006. She says, "What a blessing working here has been in my life–I find such joy working with children of all ages." Mrs. Scott is a member of Ascension Lutheran Church. As a single parent, she raised three children and now has eight grandchildren. She enjoys participating in different activities at church and at school. Her hobbies include reading, working on all different types of needlecrafts, and watching television. She currently belongs to a small group of ladies that meet here at church to work on crochet projects.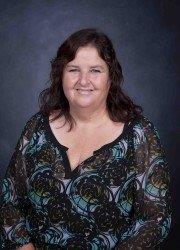 Shelly Madrigal
Shelly Madrigal was born and raised in Gardena, California. She graduated from Gardena High school in 1979, and attended El Camino College. She worked as a checker and bookkeeper at Lucky Market for 15 years then became a stay-at-home mom after her second son was born. Shelly has been married to her husband, Steve, since 1985. He is a foreman for Johnson Controls, an air conditioning company. They have 3 children; Matthew, Lucas and Megan. All three of her children graduated from Ascension Lutheran! Shelly enjoys spending time with her family, rooting for the LA Kings with her husband, and cooking.