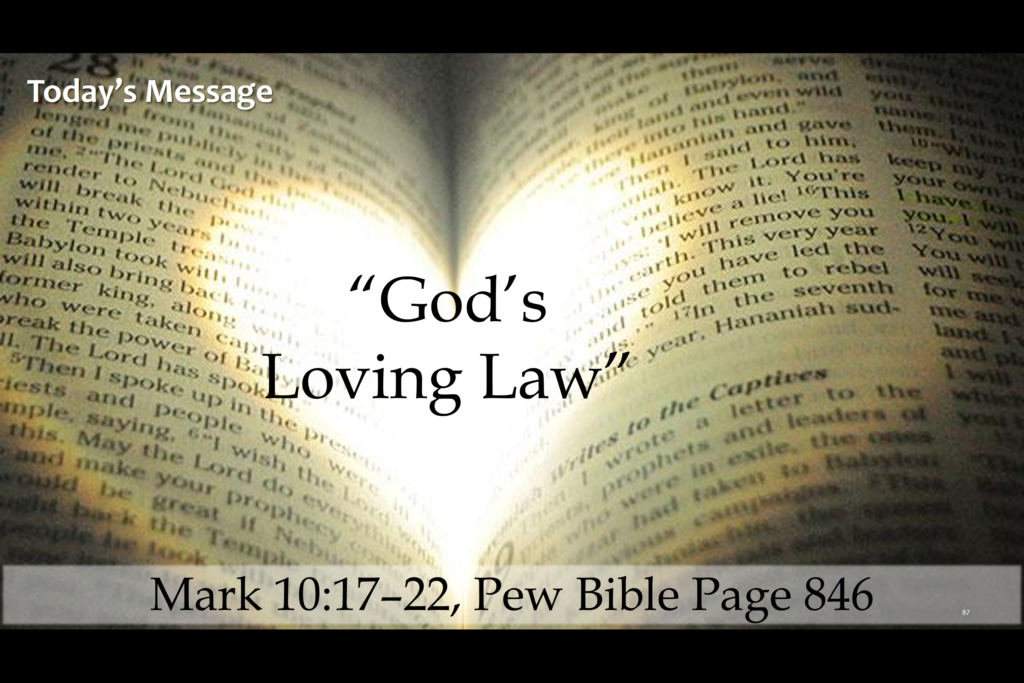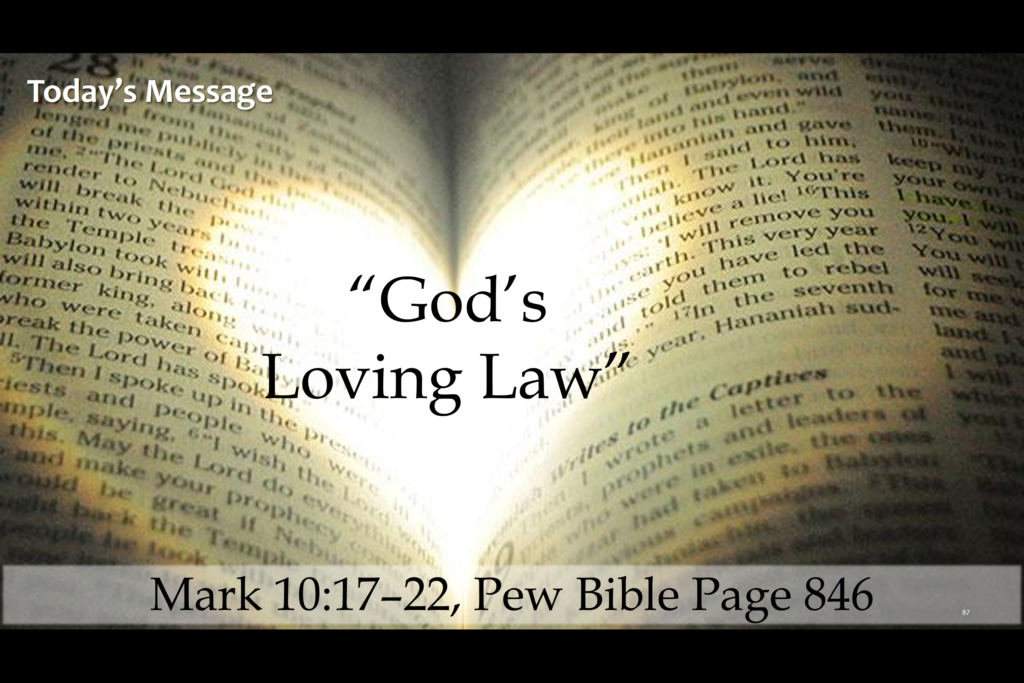 Sermon Teaser for October 14, 2018
While we have no doubt that God has shown us His love through the grace of the Gospel of Jesus Christ, we don't typically think about the laws of God being loving. But in our lesson this week from the book of Mark (10:17-22), we see Jesus reaching out in love to a man with the law rather than with grace.
Jesus' intention for this man is nothing short of salvation and everlasting life, but the man is simply not ready for the Gospel, so He told the man exactly what He needed to hear, because He loved him.
---