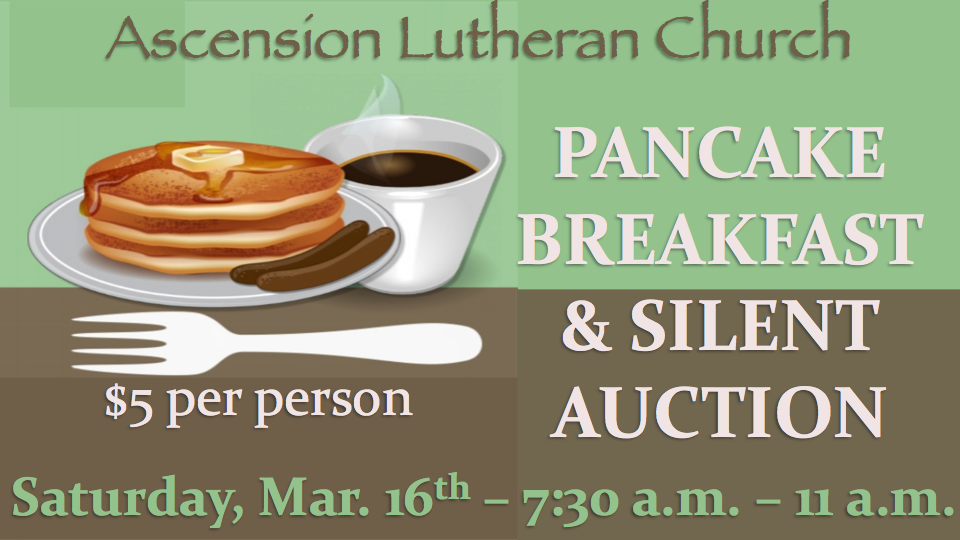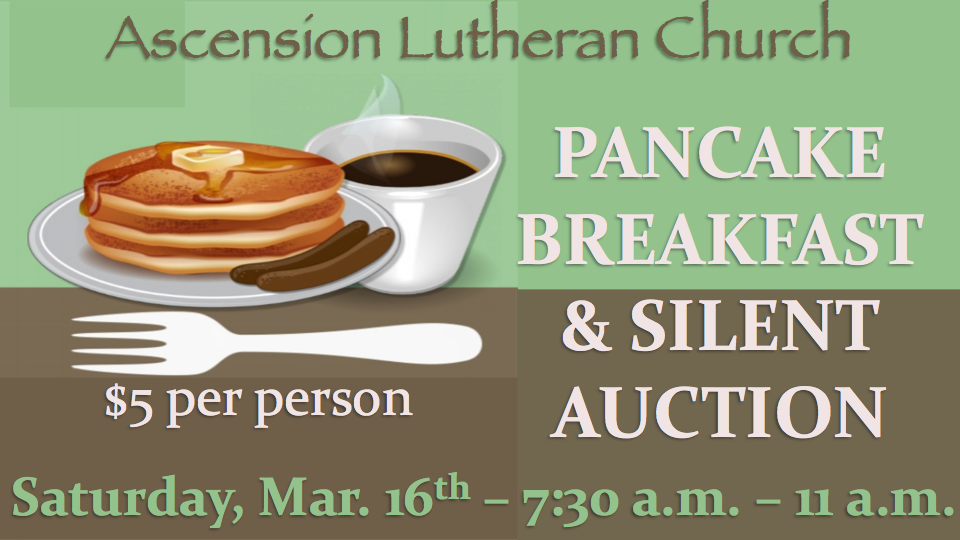 Let's Have Breakfast Together! Ascension's Annual Pancake Breakfast!
Combines Breakfast Favorites with Christian Fellowship
It's not easy to resist the taste of a hot, delicious pancake breakfast, served in the open air and hot off the grill and when you are surrounded by your Ascension family, friends and neighbors, it's an experience that's hard to beat.
The 14th annual Ascension Lutheran Pancake Breakfast takes place Saturday, March 16th. Breakfast starts at 7:30 a.m. and continues through 11 a.m. Pancakes, bacon, sausage, juice and coffee are on the menu. During the event, a silent auction will be taking place in the Parish Hall, where attendees will be encouraged to bid on a wide range of items, including gift baskets, toys, tickets to sporting and entertainment events and items donated by local businesses. A raffle and 50/50 drawing will also be taking place. The profits received from these activities, including the breakfast, will support the ministries of Ascension Lutheran Church and School and its outreach to the community.
Tickets are on sale now for $5 each or five tickets for $20 before and after Sunday services, at the church office or at the door. The Ascension family is encouraged to help get the word out about the event and to invite their family, friends, neighbors and co-workers to come.
---