Ascension Lutheran School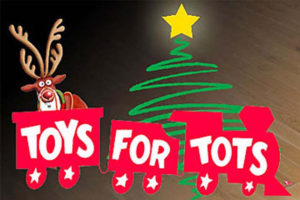 We are proud to be participating in the Toys for Tots Program sponsored by our local Torrance Fire Department Station No. 3.
Donate a new unwrapped toy and bring a smile to a child this Christmas season.
Please help show your support by dropping off your NEW & UNWRAPPED toy to your child's classroom by Dec. 18th. Students will be hand delivering toys to the Fire Station.
Collecting now until December 18th.
PRINCIPAL'S MESSAGE
Our theme this school year is "One in Christ," based on Romans 12: 4-5.
"4 For as in one body we have many members, and the members do not all have the same function, 5 so we, though many, are one body in Christ, and individually members one of another." (ESV)
Being One in Christ means that:
~We all have many individual talents, skills and gifts that we use to support each other as the body, or community of Christ.
~When we work together with our brothers and sisters, we can achieve more than if we work alone.
~Playing even a small role can have a great impact. When we do something for others (even small things) it can be life changing.
~We build each other up by being quick to listen and forgive, and loving our neighbors as we would want them to love us.
Our goal this year is to be One in Christ as we pray together, learn together, serve together, and play together.
God's Blessings,
Paul Brege, Principal