It is the mission of Ascension Lutheran Church and School to love God and to love others and to bring people into His Kingdom.
We do this through preaching the message of Christ and Him crucified. This is the message that creates saving faith.
Worship Services
8:30am – Traditional Service
10:30am – Contemporary Service
Message from the Pastor
Welcome to Ascension Lutheran Church's website. We're glad you stopped to check us out. Our church is in the midst of growth and change, and I'm sure that this website will grow and change too. Please be a frequent visitor to see what events are upcoming.
We are a congregation based in the teachings of the ancient, historical, Christian Church, with a mission to grow together in our love for God, our love for others, and to bring more and more people into His Kingdom by sharing the message of Jesus Christ and what He has done for us.
We take what we do very seriously, we do not play "church." We come together to hear and study God's Word, to receive the Sacraments, to pray, to sing God's praises, to confess our sins, to be reassured of our forgiveness in Christ, and to learn how to live our lives in love and forgiveness for others and in service to God and one another. If you are serious about a deeper, more serious walk with God, I invite you to come to one of our two services on Sunday mornings. We have an 8:15am traditional service and an 11am contemporary service. Regardless of which service you attend, you will hear the message of God's love for the whole world; the call to repent and to believe in the Good News, that God has come in the flesh to free us from our bondage to sin, death, and the devil, and give us new life!
I hope to see you Sunday!
In Christ Jesus.
Pastor Michael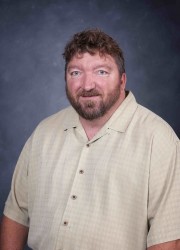 Michael Abram
PASTOR